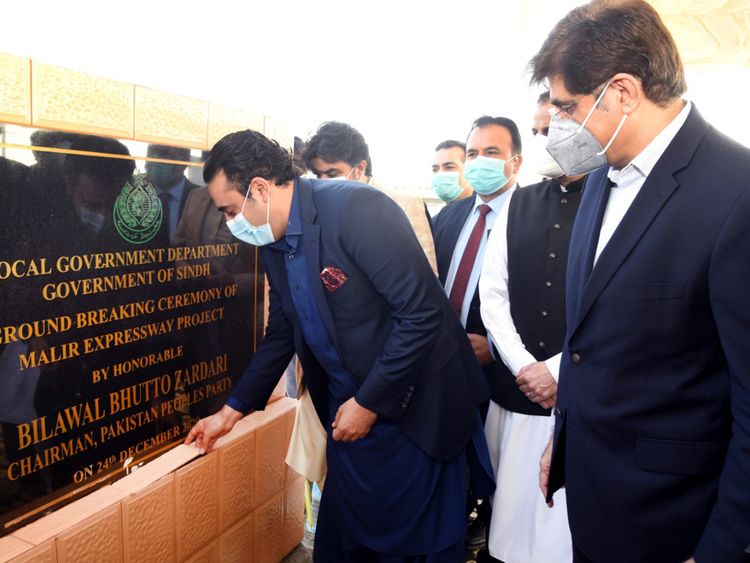 Chairman of Pakistan Peoples' Party Bilawal Bhutto on Thursday 24th December 2020 performed the groundbreaking of Malir Expressway project as being the biggest civic infrastructure project ever done by any provincial government in Pakistan under the public-private partnership (PPP) mode.
The Malir Expressway will be built as an access-controlled 38.5 kilometres-long high speed toll expressway to connect city centre in Karachi to M-9 Motorway between Karachi and Hyderabad.
The six-lane highway project having cost of Rs 27.58 billion will be completed in 30 months' time. The project will have six interchanges.
He said the new project would resolve to a great extent the issue of load of heavy traffic on the roads of Karachi. He said that out of total over Rs 27 billion cost of the project, only Rs 04 billion would be spent by the Sindh government while the rest would be arranged through the PPP mode of investment.