ASF City Karachi is a project by ASF Foundation, and is aimed to become the pioneering sustainable city of Pakistan. It has been planned to provide the best lifestyle to its residents, with quality infrastructure, safety, and peace of mind, proximity to all necessary facilities, its environment, sustainability, and efficiency.
80, 125, 250 & 500 Yards Residential Plots
100 & 200 Yards Commercial Plots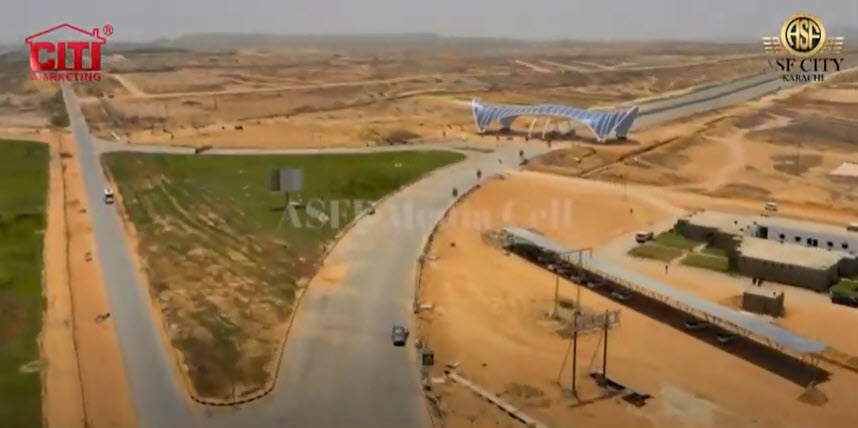 For High Definition Video! Please Click Here
Care has been taken to emphasis on water and energy needs of the residents, while security is guaranteed through planning and information technology interventions. It is also in close proximity to some of the best facilities in town, while there are also integrated facilities for work, education, shopping, recreation and community activities. In addition, it aims to be the most energy-efficient and sustainable suburb in Pakistan, with efficient cycling, pedestrian, metro, and roadway systems. It also includes renewable energy systems, so it is a truly sustainable city.