𝗔𝗦𝗙 𝗖𝗶𝘁𝘆 𝗞𝗮𝗿𝗮𝗰𝗵𝗶 𝗡𝗲𝘄 𝗕𝗼𝗼𝗸𝗶𝗻𝗴 𝗢𝗽𝗲𝗻𝘀 – 𝟴𝟬, 𝟭𝟮𝟱, 𝟮𝟱𝟬 & 𝟱𝟬𝟬 𝗬𝗮𝗿𝗱𝘀 𝗥𝗲𝘀𝗶𝗱𝗲𝗻𝘁𝗶𝗮𝗹 𝗣𝗹𝗼𝘁𝘀
𝗔𝗦𝗙 𝗖𝗶𝘁𝘆 𝗞𝗮𝗿𝗮𝗰𝗵𝗶 𝗡𝗲𝘄 𝗕𝗼𝗼𝗸𝗶𝗻𝗴 𝗢𝗽𝗲𝗻𝘀 – 100, 133 & 𝟮00 𝗬𝗮𝗿𝗱𝘀 Commercial 𝗣𝗹𝗼𝘁𝘀
Development work on full swing in ASF City Karachi.
𝗕𝗼𝗼𝗸 𝘆𝗼𝘂𝗿 𝗽𝗹𝗼𝘁 𝗻𝗼𝘄!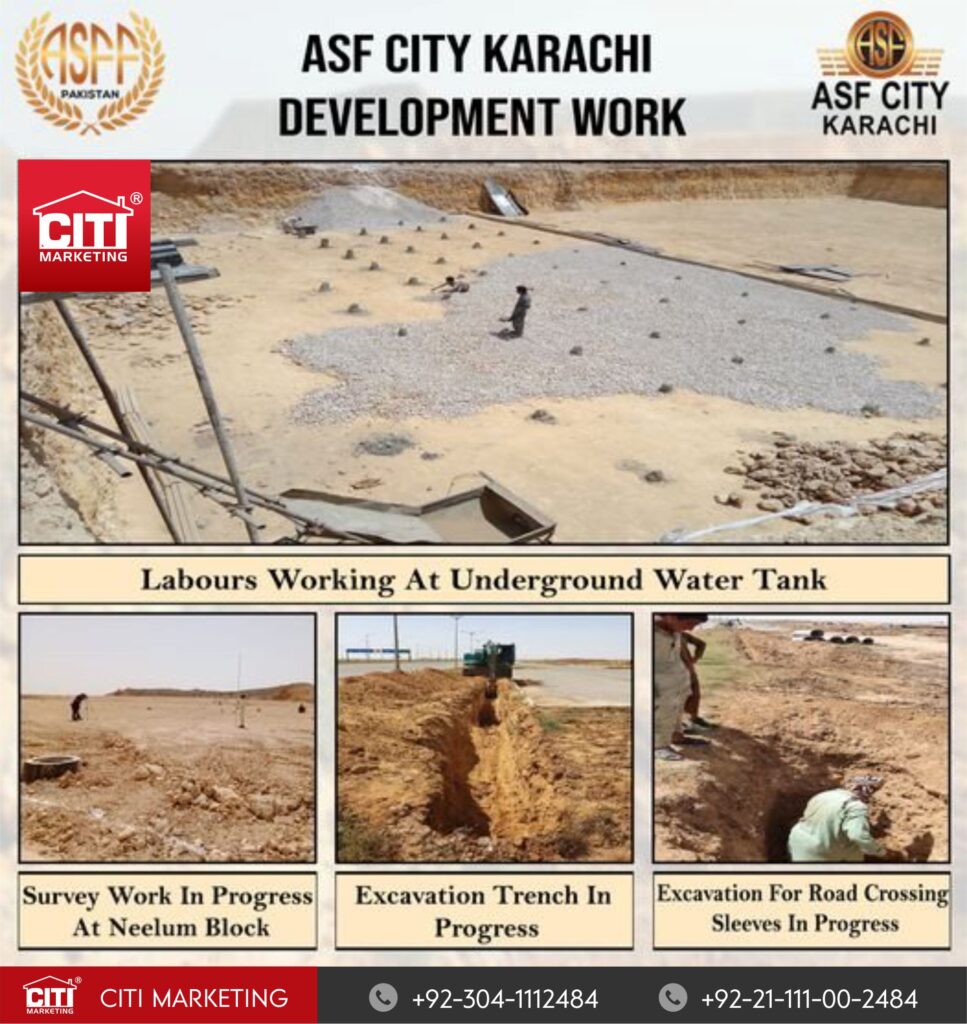 𝗔𝗦𝗙 𝗖𝗶𝘁𝘆 𝗞𝗮𝗿𝗮𝗰𝗵𝗶:
We bring you ASF City Karachi.
Location: M9 Motorway
Distance From Bahria Town Karachi: 20km
Facilities: Mosques, Clubs, Roads, Parks, Commercial Shops, Malls, Schools, Colleges etc.
Find out more about ASF CITY impressive, future-ready projects. ASF City is a project by ASF Foundation, and is aimed to become the pioneering sustainable city of Pakistan. It has been planned to provide the best lifestyle to its residents, with quality infrastructure, safety, and peace of mind, proximity to all necessary facilities, its environment, sustainability, and efficiency.